23.03.2018
2017 Thinking Seminar - Susan Alberti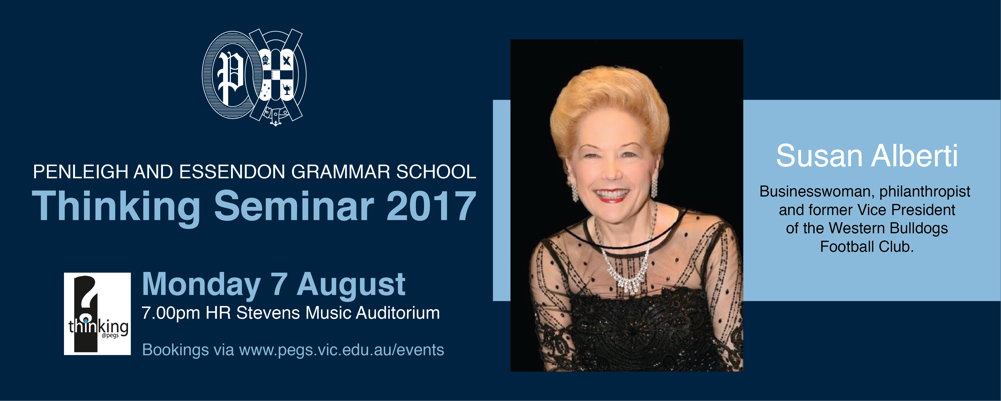 The school offers a series of seminars featuring prominent Australian thinkers, noted for his or her capacity to think in ways that may be creative, strategic, critical or fair-minded.

We invite students, families and the wider community to join us as we welcome our final guest for 2017, Susan Alberti AC, an Australian businesswoman, philanthropist and former Vice President of the Western Bulldogs Football Club.

Tickets will be available for purchase from our Events page from Monday 24 July at 1pm.