10.08.2020
2019 Spamalot Young @ Part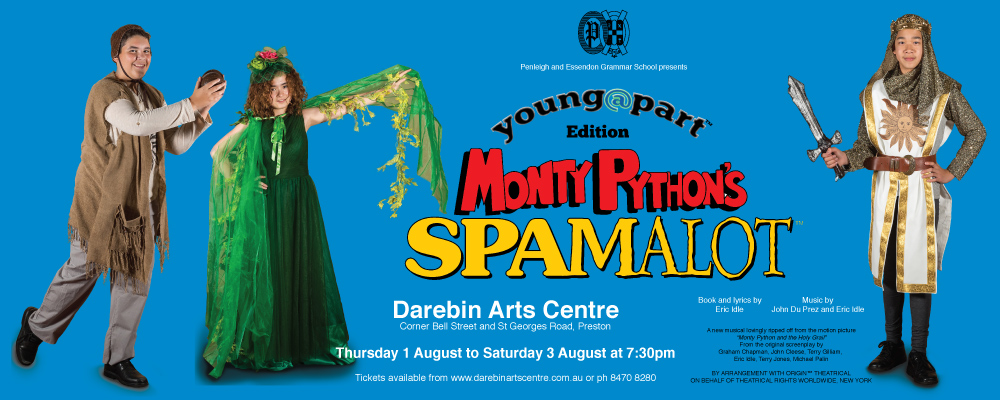 After months of busy rehearsal with a dedicated cast, Penleigh and Essendon Grammar School's production of Spamalot Young @ Part is almost here. Students from Year Six to Eight have tackled the iconic roles and are excited to bring you King Arthur, Patsy, Sir Galahad, Sir Robin, Sir Lancelot and the Lady of the Lake. They will sing, they will dance and they will bumble through a series of mad-capped adventures on their quest to find the Holy Grail.



Join the proud performers at 7:30pm for any of their evening shows from Thursday 1 August until Saturday 3 August.

Tickets can be purchased from Darebin Arts and Entertainment Centre (ph 8470 8280).

For further information please contact: Nadine Crowley (ph 9016 2000).