27.05.2018
2017 Thinking Seminar - Saroo Brierley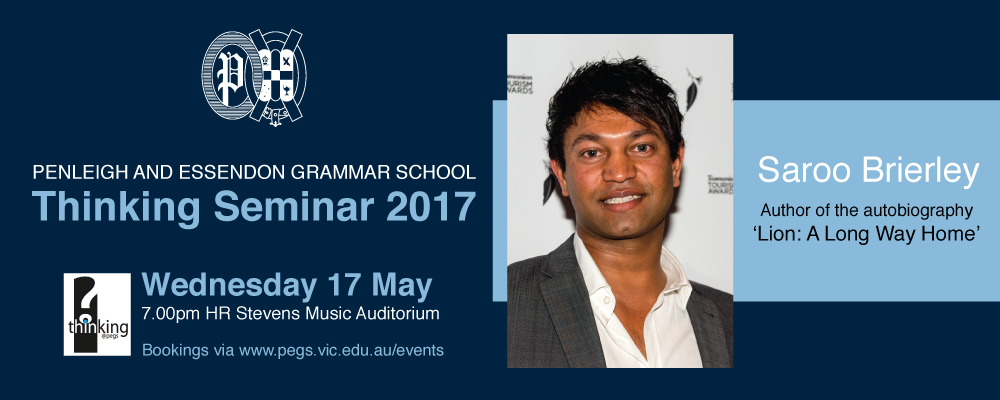 The school offers a series of seminars featuring prominent Australian thinkers, noted for his or her capacity to think in ways that may be creative, strategic, critical or fair-minded.
We invite students, families and the wider community to join us as we welcome our second guest for 2017, Saroo Brierley, author of autobiography 'Lion: A Long Way Home' and inspiration for Oscar-nominated motion picture 'Lion'.
Tickets will be available for purchase from our Events page from Monday 1 May at 1pm.